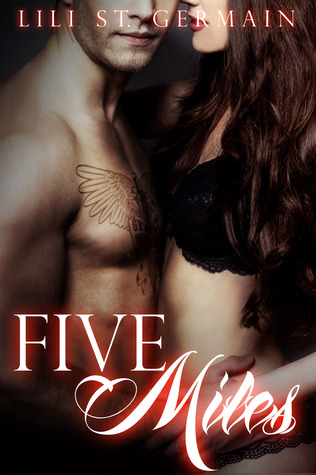 Five Miles
Series:
Gypsy Brothers #3
Also in this Series:
Seven Sons
,
Six Brothers
,
Four Score
,
Three Years
,
Two Roads
,
One Love
on March 30, 2014
Pages:
94
This book may be unsuitable for people under 18 years of age due to its use of sexual content, drug and alcohol use, and/or violence.
Add to Goodreads
Amazon Purchase
~|~
Barnes and Noble Purchase
If you buy this book using the Amazon link, I will receive a small commission from the sale as an Amazon affiliate. Thank you for supporting my blog!
Synopsis

My father taught me the importance of an eye for an eye—a cardinal rule, ingrained in every club member.

A life for a life.

Seven lives in payment for an unimaginable list of sins.

People might wonder why I'm doing this. If this vengeance is borne from some noble cause. If I'm trying to prevent others from suffering at the hands of Dornan Ross and his sons.

But I'm no selfless vigilante.

I'm doing this for me. I'm doing it because I want to.

I'm doing this because I just want to be able to sleep at night without seeing their faces.

This is the fate they have earned. The penance for their crimes.
Time to send some of these brothers off with a bang.
My Review
I loved the ending of this portion of the story. It was VERY satisfying. No time to waste here! Moving on to the next installment ASAP, which has mixed reviews. I have a feeling it will still rate five stars. I'm loving this whole story arc!