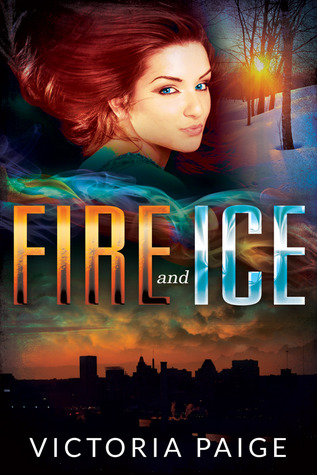 Fire and Ice
Series:
Guardians #1
Also in this Series:
Beneath the Fire
,
Fire and Ice: An Extended Epilogue
,
Silver Fire
,
Silver Fire: An Extended Epilogue
,
Smoke and Shadows
,
Smoke and Shadows: An Extended Epilogue
on April 2, 2013
Pages:
334
This book may be unsuitable for people under 18 years of age due to its use of sexual content, drug and alcohol use, and/or violence.
Add to Goodreads
Amazon Purchase
If you buy this book using the Amazon link, I will receive a small commission from the sale as an Amazon affiliate. Thank you for supporting my blog!
Synopsis

Maia Pierce, a top agent for a private security firm and a widely known rule breaker, was good at her job. In her last mission, her risk-taking had finally caught up with her and she had now incurred the wrath of a Russian drug lord bent on destroying her. With assassins after her, one man had offered her his protection. But Jack McCord may be an other kind of danger.

Ex-Navy SEAL Jack McCord had everything: a thriving defense company, good looks, and no shortage of beautiful women. But what he coveted the most hadn't wanted anything to do with him. Maia Pierce, his brother's bodyguard, was the most intriguing woman he had ever met and he wanted her. When Maia got into trouble, he saw an opportunity to offer a no-strings attached arrangement and as she resists the idea, he is only left with one choice. He abducts her.

Jack didn't expect to fall hard. Now that he had, he has to convince Maia that she could be feeling the same in her heart. But the danger that Maia finds herself in, and the secrets she keeps from Jack threaten to derail their happily ever after.

*Strong sexual content and language. 18 years+.
My Review
Doubly good the second time!
I originally read this book in February 2014. Last fall I began a new tradition with my husband to read aloud a chapter a night to him. This time around, I chose my favorite Romantic Suspense author and started with her debut novel. It was such a fun trip down memory lane, and my husband enjoyed the story, too!
For me, the first sign of a great book is if it makes me laugh AND cry. This book did both, among encouraging OTHER feelings, oh, like with, you know, *whispers* lustful thoughts.
"He was crying."
Yeah, me too. I LOVE IT when it's the H that makes me cry harder than the h ever could. LOVE. IT.
"Be prepared to grovel, my friend."
Raindrops on roses, and whiskers on kittens…and GROVELING. I love groveling in romance novels. It's one of my favorite things. It's a really good man that's willing to not only admit he's wrong, but to do it repeatedly until she hears him, and takes BIG actions to get her back. Jack is a brilliant groveler.
This book isn't just a romance novel. VP's Romantic Suspense novels usually have a military bent, and Fire and Ice is no exception. You see, Victoria Paige writes smut for smart girls, and it IS smart. As I was reading aloud to my also-smart hubby, he understood every single technical and military term that was used. I remember looking up most of them, and having to Google for additional information. Who knew you could learn so much from reading yummy smut books?
A long, long time ago, I think I got this book for free when it was on sale at Amazon. Then a few months later, I met a Victoria on Goodreads, and a few months after that, I learned that she was Victoria PAIGE and that I already had a couple of her books on my Kindle that I hadn't read yet. Well, that led me through her entire library, which I'm pretty sure I sucked up inside of a week (I read fast and I read a LOT). It was so nice to take the time to read this one out loud. Not only do you catch more things the second time through a book, but the slowing down magnifies that ability. Try reading aloud to your man! You'd be surprised what he might like to hear coming out of your mouth. 😉
P.S. Oh. My GOD! I forgot to say…my favorite Victoria Paige character of all time was introduced in this book! Viktor Baran!