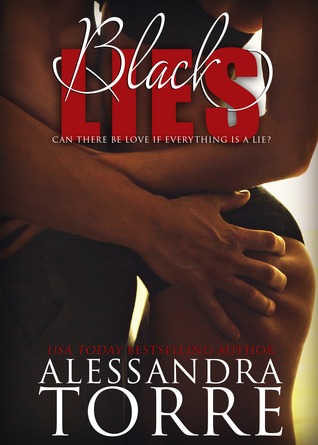 Black Lies
on August 24, 2014
Pages:
291
Heat Rating:
Audiobook Length:
8 hours and 43 minutes
This book may be unsuitable for people under 18 years of age due to its use of sexual content, drug and alcohol use, and/or violence.
Add to Goodreads
Amazon Purchase
~|~
Barnes and Noble Purchase
If you buy this book using the Amazon link, I will receive a small commission from the sale as an Amazon affiliate. Thank you for supporting my blog!
Synopsis

Brant:
Became a tech billionaire by his twentieth birthday. Has been in a relationship with me for 3 years.
Has proposed 4 times. Been rejected 4 times.

Lee:
Cuts grass when he's not banging housewives. Good with his hands, his mouth, and his cock. Has been pursued relentlessly by me for almost 2 years, whether he knows it or not.

Go ahead. Judge me. You have no idea what my love entails.

If you think you've heard this story before, trust me – you haven't.
My Review
Fully enjoyed! A friend had suggested I read this book blind, without reading the book description or any reviews. I didn't read any reviews, but only took note of the high rating. I wish I had gone in blind without the blurb. I think the surprising events would have been more confusing and shocking to me (and that would be a good thing…LOL). So, if you're reading this review instead of the book, shame on you, shame on me. This book needs no description, but just the word of mouth among those who love books.
This was my first Alessandra Torre book. Pardon me while I go inhale the rest of her library.